Veneers - Melrose, MA



Enjoy the Self-Confidence You Deserve with Porcelain Veneers
Why Choose Pan Dental Care for Veneers & Cosmetic Dentistry?
Exceptional Team of Advanced-Trained Cosmetic Dentists in Veneers

Dedicated to Personalized Care with Award-Winning Team

Customized Smile Makeover Plans for Outstanding Results
WHY SHOULD I GET VENEERS?

Porcelain veneers correct a variety of cosmetic and functional defects of the teeth. Flaws that veneers can correct are heavily stained teeth, gaps, crooked teeth, chipped or fractured teeth, excessively gummy teeth, or misaligned teeth. Veneers can be used to correct a single tooth, or can completely enhance the overall cosmetics of the smile. A smile has an immense effect on the beauty of the face, and the confidence of a smile is very powerful for overall wellbeing.
WHAT ARE PORCELAIN VENEERS?
Dental veneers are thin layers of custom sculpted porcelain. You may also hear the term Lumineers which is a brand of porcelain sometimes used. Dental veneers are crafted to cover the front of your teeth to give a natural esthetic shade and shape to your damaged and discolored teeth. This is a process that is meticulously discussed and planned with you before the procedure.
CUSTOMIZED SMILE MAKEOVERS FOR OUTSTANDING RESULTS

Dr. Pan will listen carefully to your needs, take photographs and discuss your goals with you. Often, we will use digital imaging or produce models to show you the plan for the shape and style of teeth. Dr. Pan encourages patients to be actively involved throughout the entire veneer process and will incorporate all the patient's thoughts and suggestions into the treatment.
WHAT IS THE BEST MATERIAL OF CHOICE?

For veneers, a ceramic or porcelain is always the material of choice. Porcelain veneers repel stains and closely approximate the look and translucency of natural teeth. Veneers are also durable, with a life expectancy of between 10 and 15 years, and often longer when taken care of with meticulous hygiene.
Porcelain veneers are thin, ceramic shells that are affixed to teeth to lengthen worn teeth, close gaps, and restore smile symmetry. Unlike dental crowns, they cover only the most visible portion of the affected tooth and are designed to look like your natural tooth.
DO THEY LOOK LIKE NATURAL TEETH?

Yes! Porcelain dental veneers are custom-designed to fit your tooth with the most comfortable, natural-looking results. In some cases, a small amount of the existing tooth is altered for the best fit, the veneer is color-tinted to match the surrounding teeth and firmly cemented in place for both functional and esthetic benefits.
HOW LONG DO THEY LAST?

Porcelain veneers can last for years, even decades. They do not change color and they are made with durable material designed for long-lasting results – lifetime results in many cases.

WHAT ABOUT MAINTENANCE OF PORCELAIN VENEERS?

You can maintain your porcelain veneers with regular brushing and flossing, overall good oral hygiene and regular dental cleanings and check-ups at Pan Dental Care.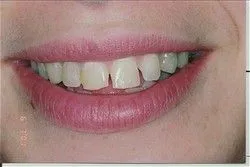 Veneers are an excellent way to redesign and reshape your entire mouth. Veneers are a very thin ceramic shell that covers your existing tooth structure. In placing these new veneers on your teeth, you are able to fix the look of issues such as staining, cracked teeth, spaces, misaligned teeth, chipped teeth and many other issues.

In terms of the process to place veneers, it is a process that takes approximately two to three visits. In the first visit, we will discuss the new shape and look of what we are going to accomplish by placing the veneers. Once we have put a plan in place, we will carefully prepare the teeth for the placement of the new veneers. As we complete this piece of the process, the next step is to take an impression of the newly prepared teeth. This impression will be sent to our laboratory for the final product to be fabricated. We only utilize the highest standard laboratory for fabrication of all of our work. This process at the laboratory takes between 10-14 days. While the new veneers are being fabricated at the lab, we will provide you with a beautiful temporary solution to wear for this time.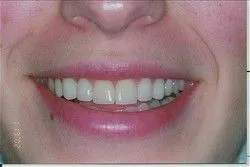 As the veneers are finalized, we will make every effort to make sure that your new veneers will feel just like your natural teeth. We will bond them into place ensuring that you can enjoy your new smile for a very long time!