Bonding and White Fillings in Melrose, MA
Why Choose Pan Dental Care For Bonding & Cosmetic Dentistry?
Exceptional Team of Advanced-Trained Cosmetic Dentist & In-house Orthodontist
Single-Visit Computerized Bonding Veneers
Customized Smile Makeover Plans for Outstanding Results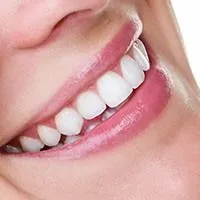 Dental Bonding
If you are seeking a relatively small positive change for your smile, such as the correction of a stubborn dark spot or a chipped tooth, direct bonding is available as a "quick fix" here in Melrose at Pan Dental Care. In most cases, this procedure will only take one appointment, which is ideal for busy patients who need to return to their regular routine as soon as possible. One of our dentists will apply tooth-colored composite resin to the tooth in question and carefully sculpt it into place so that it corrects the issue subtly and attractively. After hardening the new addition in place with a high-tech curing light, it should serve your smile well for several years.
Learn more about Bonding.

ZOOM! Teeth Whitening
To whiten your teeth, we use the most advanced technology available, called Zoom! The process takes about an hour, and the results are dramatic--up to seven to nine shades whiter in less than 60 minutes! You can quickly go on with your day right away with a whiter, brighter smile. Please click on our Exclusive Offer on our Zoom! Teeth Whitening Special located on our Home page!
Learn more about ZOOM! Whitening.
Unparalleled Dedication & Outstanding Patient-Centered Care
At Pan Dental Care, we are proud to provide dedicated Cosmetic Dentistry in the greater Melrose area. Our practice has been in business since 1988, and with two generations of the same family serving as your dentists (as well as a talented orthodontist specialist), our experience and scope of clinical skill are clearly unmatched. Better yet, we utilize the latest in digital and diagnostic technology to deliver superior results and offer same-day appointments whenever possible, helping families receive the smile-saving treatment they need with minimal waiting.
Bonding is a popular method to enhance the aesthetics of your smile. Bonding can be used to correct cracks or gaps in teeth, as a filling after a cavity has been removed, or to cover up stains or discolored teeth.
A composite resin is used on the affected tooth or teeth. It is molded and sculpted over an adhesive gel that is placed on the tooth. After the resin has been applied an ultraviolet light is used to harden the resin, which is then polished to give you a fresh, new smile.
Bonding is an obvious improvement over unsightly silver amalgam fillings. With the advancements in dental technology, bonding usually lasts for over 10 years. It is a safe, affordable, and attractive solution for many dental problems.