Dentures & Partial Dentures in Melrose, Ma

Why Choose Pan Dental Care?
Warm, Friendly and Gentle Care Trusted Since 1988
Senior Citizens Discount 5% and New Patients Are Always Welcome!
Highest Quality Implant-Supported Over-Dentures Available
All Under One Roof
At Pan Dental Care, we are dedicated to outstanding personalized care all under one roof! Please call us at 781-665-5190 to set-up your consultation with our highly skilled dentists. New patients are always welcome!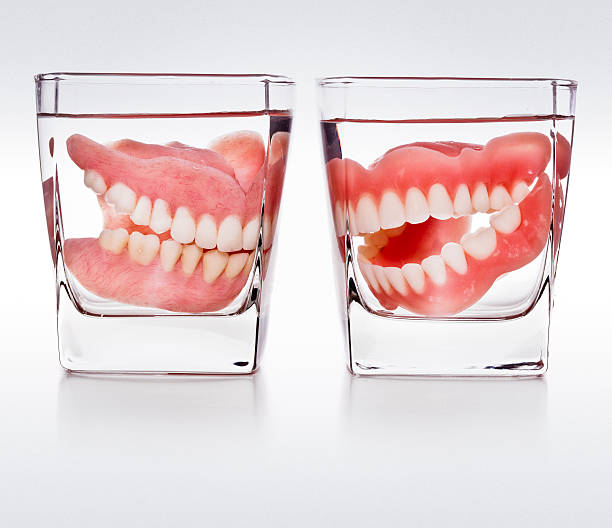 Missing All of Your Teeth? Full Dentures
For patients with more advanced tooth loss, an implant supported partial or full denture may be recommended. Partials fill gaps in the smile, replacing numerous consecutive and nonconsecutive teeth, and can usually be supported by three to four implant posts.
Full dentures replace an entire row of missing teeth, and they are usually anchored using four to six implant posts.
Dentures are a replacement for missing teeth that can be removed and put back into your mouth as you please. Depending on each individual patient case, they may receive full or partial dentures. Full dentures are used when all of the natural teeth are removed from the mouth and replaced with a full set of dentures. Our clinically exceptional team at Pan Dental Care can help you decide what treatment option is best for you.


What Are The Two Types of Full Dentures?
Conventional Full Dentures
This is when all the teeth are removed and the tissue is given time to heal before the dentures are placed. It could take a few months for the gum tissue to heal completely, and during this time you will be without teeth.
Immediate Full Dentures
Prior to having your teeth removed, your dentist, Dr. Pan, takes measurements and has dentures fitted for your mouth. After removing the teeth, the dentures are immediately placed in your mouth. The benefit is that you do not have to spend any time without teeth. You will, however, need to have a follow up visit to refit your dentures because the jaw bone will slightly change shape as your mouth heals. The dentures will need to be tightened after the jaw bone has healed.
Fixed Denture, Hybrid Denture, All-On-4 Dental Implants
What is a Fixed Hybrid Denture? All-On-Four Dental Implants?
All-on-4 implants are four precisely placed implants on the upper and lower jaw of your mouth. Their main purpose is to support fixed dentures and eliminate the need to get an implant for every single one of your missing teeth. Because the implants are made of titanium, they easily fuse with your jawbone and are very durable.
How Many Teeth Do you Get on an All-On-Four Dental Implants? (Hybrid Denture / Fixed Denture)
All-on-4 implants are designed to replace ALL teeth in the mouth. Each denture used with All-on-4 implants typically contains 14 teeth: 4 incisors, 2 canines, 4 premolars, and 4 molars.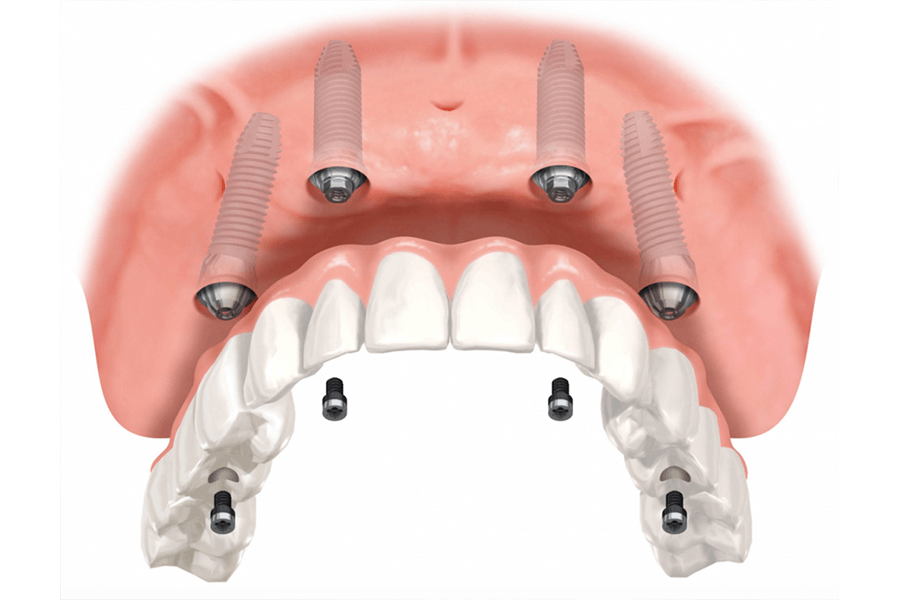 Why Choose Fixed Hybrid All-On-4 Denture?
If you have failing teeth and are unhappy with your current smile, hybrid dentures may be the secure solution you are looking for. Hybrid dentures cost less than crown and bridges, but are more secure than Snap-On dentures that snap on to natural teeth.
A hybrid denture is a type of implanted denture designed to improve the support and strength of your dentures. Like removable dentures, hybrids sit on top of the teeth and gums. However, they are secured with screws to the dental implant and cannot be removed without the help of an implant dentist.
Also known as fixed-detachable dentures, hybrid dentures are more natural looking. Four to six dental implants are placed in your mouth to create a solid base to which it is attached. If you have teeth that you do not want to have removed, but you have significant bone loss, this hybrid between a removable denture and dental implants may be the fix you are looking for.
Before deciding whether or not hybrid dentures will fit your lifestyle and needs, Dr. Pan will have you consider these pros and cons.
Pros of Hybrid Dentures
Because hybrid dentures are screwed in directly to dental implants, they offer better support. While other dentures can become loose or dislodged during normal activities such as talking or eating, hybrid dentures will not.
In addition to being sturdy, these dentures look and feel like natural teeth. Unlike snap-ins, the hybrid denture does not cover the roof of the mouth, allowing the wearer to more fully enjoy eating and drinking. Messy creams and adhesives are not needed to secure hybrid dentures in place. Gum irritation is eliminated, as is denture slipping, and the bite strength is increased, allowing for an increased option of foods.
Cons of Hybrid Dentures
A common disadvantage of hybrid dentures is that a small amount of food or bacteria can lodge its way beneath the dentures, causing some discomfort. They are also more difficult to clean than snap-fit dentures, but daily maintenance is as simple as cleaning natural teeth. For daily maintenance, the wearer must brush, floss and maintain regular dental visits and cleanings every six months to one year.
Additionally, while hybrid dentures are less bulky than removable dentures, an improper fit can lead to breaks or even bone loss around the dental implants they are secured to, which is why it is important to have a proper fit for hybrid dentures. It is also important to find a skilled implant dentist to ensure that implants are placed and heal correctly.
Are Hybrid Dentures Right for You?
Everyone's mouths and dental needs are different. Overall, hybrid dentures allow for a better quality of life, confidence, more food options and the same care one would give to their natural teeth. It is important to discuss your options with Dr. Pan who is a highly qualified hybrid denture dentist to help you discover what type of denture is right for you.
Partial Dentures - Replace Some Missing Teeth
What are Partial Dentures?
Partial dentures are another option when not all of your teeth need to be removed. This is similar to a bridge, but it is not a permanent fixture in your mouth. Your dentures may take some time to get used to. The flesh colored base of the dentures is placed over your gums. Some people say that it feels bulky or that they don't have enough room for their tongue. Other times the dentures might feel loose. These feelings will affect the way you eat and talk for a little while.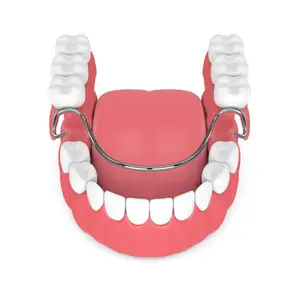 Over time, your mouth becomes trained to eat and speak with your dentures and they begin to feel more and more like your natural teeth. They may never feel perfectly comfortable, but it is much better than the alternative of not having teeth.
Denture Care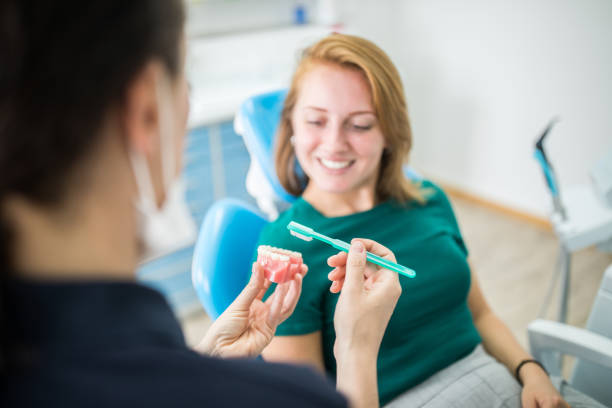 How Do I Care For My Dentures?
Every night you need to take your dentures out. We advise patients to rinse them thoroughly then use a denture brush to remove any food particles before rinsing them again. Then, you should place them directly into room temperature water or a denture cleaning solution and let them soak overnight. Never use hot water because it could warp the dentures. Your dentures are delicate, so make sure you are careful when handling them so you don't drop them. Also, never try to adjust your dentures yourself. You could ruin them, so you should always seek assistance from your dentist if they feel uncomfortable or loose.
Do I Need to Brush My Mouth Even Though I Have No Teeth?
You also need to brush your gums, tongue, and the roof of your mouth with a soft toothbrush and toothpaste. You can use an antiseptic mouthwash afterwards to kill any lingering bacteria and improve your breath. Your dentures should soak all night, then be placed back in the mouth in the morning.
Photo Left to Right: Pan Family of Five
Dr. Katelyn Pan, DMD' 2021, Tufts Orthodontics Class 2023 (daughter/youngest sibling)
Dr. Nelson Pan and Dr. Debra Hong Pan (parents)
Dr. Jeffrey Pan, DMD, CAGS (oldest son)
Dr. Jason Pan, DMD, CAGS (son/middle sibling)